I am passionate about helping people to train and understand their canine companions using kind and effective training techniques based on the latest evidence-based scientific research; having attained a First Class Honours Degree BSc (Hons) in Applied Animal Behaviour from the University of Portsmouth.
I have also been awarded a Foundation Degree with merit in Applied Canine Behaviour and Training from Hull University.
I have several years of experience providing dog training in group and one-to-one settings; additionally, I offer behavioural consultations either remotely or in the home environment and/or where the problem behaviour occurs, if this can be done safely.
I have extensive work experience at various organisations, the Guide Dogs for the Blind at their training school in Redbridge, at Dog's Trust Dog school, Kent  and I am currently volunteering part time as an educational speaker with Blue Cross, delivering a national programme of talks to schools and youth groups.

I am a Candidate Member of the Fellowship of Animal Behaviour Clinicians and fully insured with Petplan Sanctuary.
Teddy the Newfoundland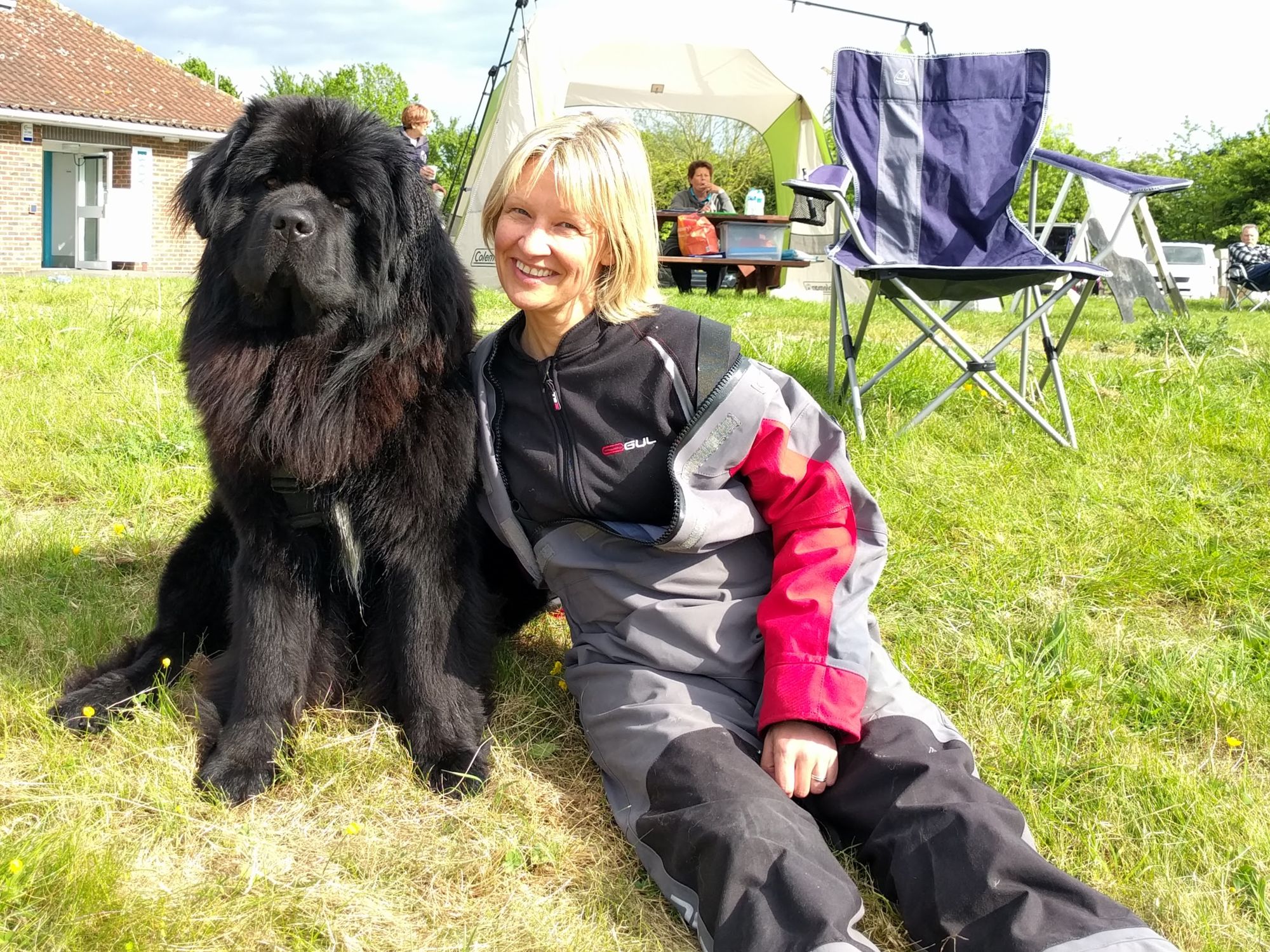 I live in East Dulwich with my husband and five year old Newfoundland, Teddy and have special interests in scent work and water rescue training which I enjoy during the summer months with my bear!